Hummingbird digital: The Experience agency
Hummingbird digital: The Experience agency
Travel Experience Specialists:
Travel Experience Specialists:
Making Every Journey Tell a Story
Making Every Journey Tell a Story
Unlock the Power of Strategic Travel Marketing.
Dive into a world where the magnificence of luxury travel intertwines with the allure of railway adventures. We don't just market travel; we craft narratives, turning every expedition into an epic tale. With industry behemoths like Olympic Holidays and Steam Dreams Rail in our portfolio, we've showcased that every voyage can be a masterpiece.
Not just an event, but a movement. We pushed the boundaries
increase in participation
increase in Island tourism.

"77% of Consumers use Social Media for Travel Inspo" - Expedia
Our expertise isn't just in understanding travel; it's in amplifying its essence through cutting-edge marketing. From Social Media Management to Display Advertising, we've transformed how the world sees and experiences travel.
Hummingbird are a great digital implementation agency. I've worked with Emily for a year and am highly impressed with her proficiency in managing our social media platforms. She is enthusiastic, knowledgeable, organised, creative and has developed great insight into our business, so much so that she feels like a part of our in-house team. She makes working with Hummingbird an absolute pleasure.
Marketing Manager, Steam Dreams
We understand your Pain...
Limited In-House Expertise and Resources:
Pain Point: Many travel businesses may not have a dedicated marketing team or the expertise to handle the complexities of modern digital marketing. This can lead to ineffective campaigns, wasted budgets, and missed opportunities.
Solution: Our agency is equipped with a team of seasoned marketing professionals who specialize in the travel industry. By outsourcing to us, travel businesses gain access to a wealth of expertise, from PPC specialists to content creators, ensuring that their marketing is both effective and innovative.
Inconsistent or Declining Leads / Bookings:
Pain Point: Despite their best efforts, many travel businesses struggle with fluctuating leads & bookings, which can impact revenue and growth.
Solution: Our data-driven marketing strategies are tailored to the unique needs of each client. We utilise a mix of targeted advertising and content marketing to boost visibility, drive traffic, and increase bookings consistently.
Time Constraints and Overwhelm:
Pain Point: Managing marketing campaigns in-house can be time-consuming. From staying updated with the latest trends to crafting content and analyzing results, it can divert attention from core business operations.
Solution: By outsourcing their marketing to us, travel businesses can free up valuable time and resources. We handle everything from strategy to execution, allowing them to focus on what they do best – providing exceptional travel experiences.
Adapting to Rapid Digital Evolution:
Pain Point: The digital landscape is constantly evolving. From algorithm changes to emerging platforms, it can be challenging for travel businesses to keep up and stay competitive.
Solution: We pride ourselves on staying at the forefront of digital marketing trends. By partnering with us, travel businesses benefit from cutting-edge strategies and technologies, ensuring they remain ahead of competitors and resonate with the modern traveler.
Carey's Manor: Social Media & PPC
University Arms: Digital Marketing
How we help Travel Businesses
Our precision-targeted campaigns have consistently delivered a 35% increase in bookings, ensuring your brand stands out in the crowded digital space.
We offer unique, professional graphic & website design services that provide on-demand, consistent creative work – ready when you need it.
Dive into tailored content strategies, influencer collaborations, and real-time engagement, driving up to 50% more organic traffic for our partners.
Think of us as your extended team, a seamless blend of our expertise with your vision, leading to cohesive and result-driven campaigns.
Experience-Driven Approach: We understand the travel mindset, ensuring every campaign
resonates with the wanderlust in your audience.
Data-Driven Decisions: Our strategies are backed by insights, ensuring optimal performance
and maximum ROI.
Dedicated Support: Our outsourced marketing department is always on hand, ensuring
timely and effective campaign management.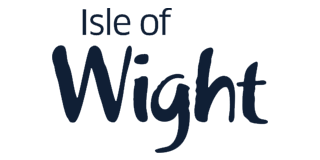 Brand's we've collaborated with
If you have any questions you'd like to ask, please fill out the form below and we'll get back to you within 48 hours.
Frequently Asked Questions...