"Happy Belly is obsessed with creating foods that make people happy – simple. They produce savoury delectables with the soul purpose (see what they did there?) of spreading joy, nourishing bodies, and feeding spirits. They started experimenting with flavours and ingredients in their kitchen at home, cultivating combinations they couldn't help but share. When the people they loved tasted their creations, they were hooked!"
Happy Belly came to us wanting to show the world how glad it could be if it tried their products. Ultimately, they wanted to achieve greater brand awareness, spread the word about all the deliciousness they had to offer, and get their products selling!
Increase in Organic Impressions
Organic Social Impressions
We were more than "happy" to help and couldn't wait to bag ourselves some tasty treats along the way. Our social team whipped up a yummy strategy that would get mouths watering on all platforms, and we sprinkled in some paid social campaigns to drive increased sales and customer retention. All that delectable content led to a high following, engagement, and brand loyalty.
Adding music, playing around with transitions and incorporating text are all great ways to wow your audience. Check out these tips for easy ways you can drive engagement in your next reel.
Crafting Unforgettable Moments in Every Event…
Every event is a story waiting to be told, and we are the storytellers. From the endurance tests of Ultra Challenge to the melodic symphonies of the Royal Philharmonic Orchestra, we've transformed events into experiences that linger long after the curtains fall.
Not just an event, but a movement. We pushed the boundaries
increase in participation
boost in online engagement.

Amplify Your Event with Strategic Marketing.
Events are more than just gatherings; they're experiences. And with our comprehensive marketing strategies, from the crescendos of orchestras to the roaring engines at Santa Pod, we ensure every moment is amplified.
Our Services, Amplifying Your Event:
Our targeted campaigns have consistently driven a 30% increase in ticket sales, ensuring your event is the talk of the town.
More than just notifications, we craft engaging narratives that have boosted attendee retention by 20%, turning first-time attendees into event evangelists.
From teaser campaigns to live event coverage, we've seen up to a 50% increase in event-related engagements, creating a buzz that's hard to ignore.
Outsourced Marketing Department:
A seamless integration of our expertise with your vision, ensuring every campaign is on-brand and on-target.
Royal Philharmonic Orchestra: Social Media & PPC
increase in repeat attendees.
Santa Pod: Digital Marketing
increase in on-site sales.
Why Choose Us for Your Event Marketing?
Experience-Driven Approach: We understand the travel mindset, ensuring every campaign
resonates with the wanderlust in your audience.
Data-Driven Decisions: Our strategies are backed by insights, ensuring optimal performance
and maximum ROI.
Dedicated Support: Our outsourced marketing department is always on hand, ensuring
timely and effective campaign management.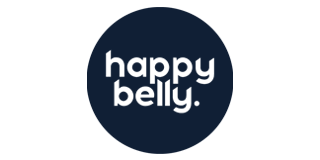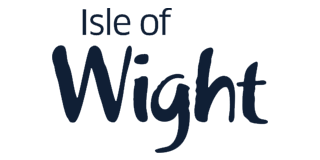 Brand's we've collaborated with